Rockies runner honoured before his 36th Comrades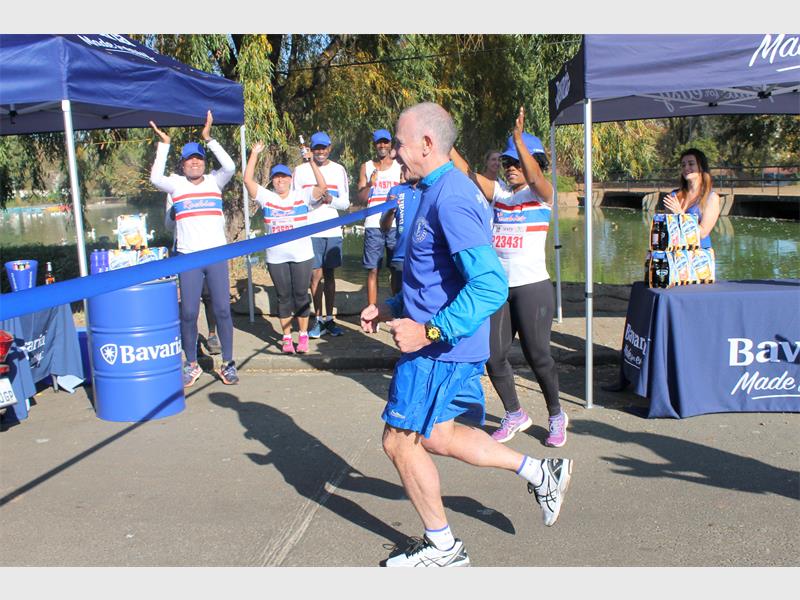 Avid Comrades runner and member of the Rocky Road Runners Club (Rockies) Maurice Rosen (65) was in for a surprise on 11 May when camera crews filmed him running his weekly time trial at Zoo Lake.
Why would a camera crew follow an ordinary runner? The answer is that Rosen is no ordinary runner. He is currently preparing for his 36th Comrades Marathon.
Rockies club chairman Matodzi Tshidzumba said he was approached by new Comrades sponsors Bavaria who were looking for an everyday hero to feature in their new advertisement – Rosen fitted the profile perfectly.
Runners of the club cheered Rosen on as he came to the finish line for the TV advert. They described Rosen as a gentle soul who was quiet and polite.
"I was told that a few photos would be taken at my home for a profile they were doing on me. I had no idea that I'd be finishing with my whole club cheering me on," said a delighted and overwhelmed Rosen.
He completed his first Comrades in 1979 and has completed consecutive races every year since 1984, barring 1993 when he did not run.