Newsletter: November 2016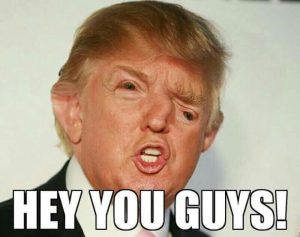 That's right, the 'Muricans just voted for this guy to lead the "free world". Ah gees…….really?
To be fair, if the Brits were dumb enough to vote for Brexit out of "spite".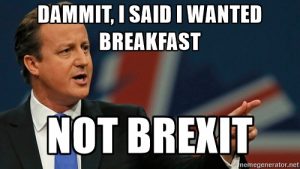 They also by popular vote wanted to name their new flagship Antarctic research vessel BoatyMcBoatface.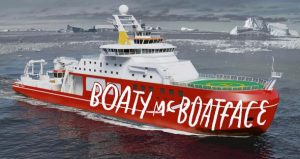 Before some people with brains overruled them and did the appropriate thing and named it after the legend, Sir David Attenborough.
I believe some people with brains should be doing something about the USA. But that's just my pseudo-liberal opinion.
On with information!
New Website
The new Rockies website is now up and running. It's been a long time coming. We have been slaving away to give you something that we can be proud. We know how so loved our previous website and that's why we tossed it. We needed something to come in line with the 23rd century and we believe this may be it,
The address is still the same as before: www.rockies.co.za
Please note that the website is a work in progress. We are still kicking out the bugs and updating the information as it becomes available. Club Run routes are being added as they are written up. But we would appreciate all the feedback we can get. Anything from Gremlins in the site to information you would like to see there to your Konami code not activating anything.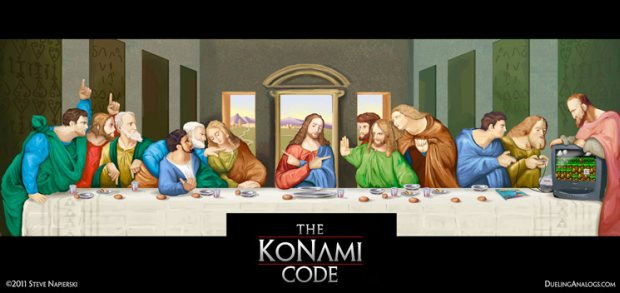 We hope you enjoy using it. If you don't then there is something wrong with you.
Milking Les Sutcliffe for All He is Worth
As some of you probably know, Les Sutcliffe is Rockie's own cow. He is a bit of a pain in the neck but he is a stupid cow non-the-less. So stupid in fact he has this thing where he likes to dress up in cow suits and cycle in searing heat for hours on end and then expect to get paid for it.
Well, he is at it again, and has left his trying to get paid to the last minute. Les will be partaking in the Telkom 94.7 Cycle Challenge this weekend in aid of CHOC.
For those of you who don't know CHOC is a charity that does not receive funding from government but rely heavily on donations from caring corporates, individuals and parents of children with cancer. Funds raised are used to provide all-encompassing support – from direct practical help to children and their families and those involved in the treatment – to necessary equipment.
Les is trying to raise funds for CHOC and this is the last week you can help him do so. Any amount would be warmly received. Even R50. It's for a worthy cause.
Free Entry to Orlando 10 & 21km
Owing to the high cost of the RAC Tough One, Rockies will not be offering free entry to this race (at least not this year). Sorry if you got your hopes up. Better get your entry in quick before online entries close. The club tents will be at the race though so come chill afterwards.
We will however be offering free entry to the Orlando 10 & 21km on 11 December.
If you would like to take up this offer please SMS Leuba Mothapo on 083-383-2927 with your name and license number.
End of Year Run
Saul Levin (AKA Chairman Saul) has dictated that the end of 2016 run WILL be run on the 4th of December and you WILL be there to partake and be happy and sweat and perhaps shed a tear to be in the glory of his presence. We have no idea what route he will choose. But I have a feeling the Supreme Leader is not pleased with us. So prepare to work hard.
Also, we can all have some drink and nosh at Panetone afterwards.

Date: 4 December
Time: 06:00
Distance: Who knows?
Route: Beats me
Start/Finish: Zoo Lake Sports Club, Westwold Way, Parkwood
Car Pooling to Races: CarTrip
We have come across a new long distance ride-sharing service, which aims to connect drivers who have empty seats in their cars, with people who need a lift.
We are trying to make it easier for people to get lifts to events or to offer rides to an event.  Brogan Skye is a runner and has seen how many of us arrive at a running event on our own, and then have to find parking etc.  Apparently almost 70% of people go to an event on their own? So it make it makes sense that the participants share their vehicles with other participants coming to the event.
Why is this relevant to you?  Well here are some of the benefits:
Participants are able to meet fellow participants who share their passion for running.
The Driver can recoup some or all of his/her petrol costs by offering a lift.
If someone needs a lift it will cost a fraction of the cost of travelling there with his/her own car.
Ladies can get lifts with lady drivers only if they prefer.
There will be more parking and less congestion at the event as there will be fewer cars.
With fewer cars on the road, it helps our environment by reducing CO2
emissions.
Safety and Security:
One of CarTrip's major goals is to create a safe community built on trust.  Members are encouraged to rate other members and provide feedback regarding their trip together. This creates an environment where people feel comfortable to travel together.  Members can also use CarTrip's secure messaging system to get to know each other before the trip and to arrange a suitable meeting place.
All members need to have a verified email address, a verified cell phone number and/or a Facebook profile to join CarTrip.  Furthermore all profiles, photos, ride offers, ratings and comments are moderated by CarTrip to maintain trust and respect in the community.
There is also a facility that allows ladies to book 'Ladies Only' rides if they prefer to travel with females only.
We already have a number of events listed on our site and are continually adding more. (See tabs in the top navigation of the site).  This will allow easy access to people looking to offer a lift or find a ride to the different events.  If you would like us to list an event then please send us an email to info@cartrip.co.za with the details.
Frequently Asked Questions:
You can find the answers to most of the questions that people normally ask here: https://cartrip.co.za/faqs If there is anything else you need to know, please feel free to email me and I will assist.
Next Steps:
As one of South Africa's great running clubs, we would be thrilled if you would consider telling your members about the services that CarTrip offers.  Whether it be a mailer or a link from your Website or Facebook, it all helps. I have prepared an information emailer (see attached) that you can potentially send out to your database if you are willing. We also have flyers that you could put into a goodie bag at your next event? If there is anything else that you need or which could make telling your members about this service easier for you, then let me know.
I look forward to hearing from you and appreciate you taking the time to learn more about CarTrip. I sincerely hope that we can add value to your club in some small way.
You will be seeing a lot more about CarTrip in the next little while as we kick off our marketing drive.
All the best.
Regards,
Brogan Skye
Cartrip
The Barkley Marathons
I recently had the pleasure of doing the Soweto Marathon with Zoe Hinis and Graham Webber where we ran in entourage the entire way and where Ms. Hinis did a PB. That's an impressive feat considering it's Soweto where you can kiss your PB dreams goodbye to die a slow and painful death in ICU. It was after this that we left to lick our wounds to consume pancakes and witness something that we believe makes Soweto look like a walk in the park.
Hell, it makes Comrades look like joke.
I speak of The Barkley Marathons. And yes, that's plural. Not one. Not two. But five! One after the other. In the woods. In the light and the dark. Most probably alone. Without a proper trail (did I mention it's a trail run?). No GPS (compass only, no altimeter allowed). Where the route changes every year. And proof of check point is ripping out pages of a book placed there by the organiser.
If you have Netflix or know someone who can screengrab it for you I recommend watching this documentary:
The Barkley Marathons – The Race that Eats It's Young.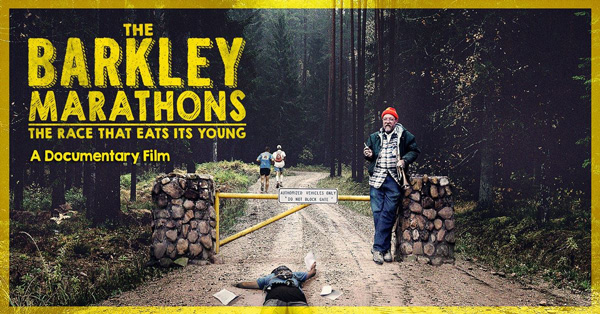 You will laugh at the organiser of this race and think it is a joke. It's no joke when there have only been 16 finishers since the race's inception in 1986. The organiser is a crack troll who has no regard for your pain or suffering (he is the guy in the photo above).
Hell, look at the website for the race !!!! (if you thought Rockies previous website was bad….)
That's the only website and all the information you will ever find regarding the race. It's just testimonials of the finishers.
To enter the race there are a number of obstacles you need to get over. Finding information pertaining how to enter is one of them. I kid you not.
But if this show is one thing it is a testament to human endurance and what the realms of possibility are when you have the determination and dexterity to do it.
Highly recommended viewing!
And if Donald can do it.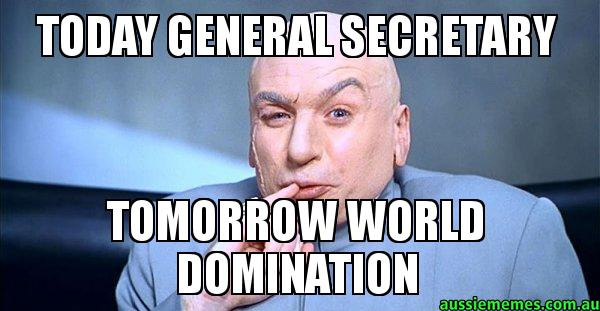 Regards,
Shakir